Let's face it: if your office isn't dog-friendly, the worst part of the daily grind from Monday-Friday is leaving your four-legged BFF at home. It's hard leaving those cute, lovable faces behind!
At ADG, we decided that enough was enough – for one day, at least! On Friday, June 21st, we participated in National Bring Your Dog to Work Day…and as you'll see from the photos, the day was doggone amazing.
The day started with all the pups arriving and getting their very own badges, to make them officially part of the team.
Once everyone arrived, there was a meet and greet so all the new Creatives could feel each other out, chat a bit, take a picture…and sniff some butts, of course.
Then it was time to get down to work!
By midday, these pawsome Creatives needed to stretch their legs! A pack walk to shake off the hard work they'd done so far and clear their minds was in order.
Followed by lunch, of course! ~Food is life~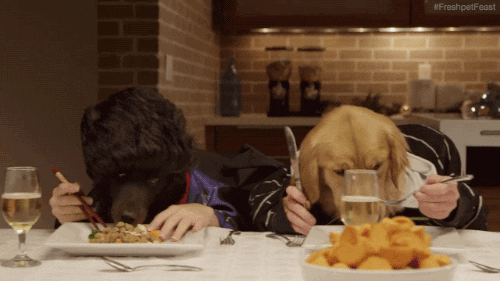 In between more hard work at the office, they had some activities that encouraged them to explore their creative side – like paw print art and obstacles that required problem solving skills!
By the end of the day, these dogs had learned what a day's worth of work feels like at a creative agency – and they were tuckered out!
It's safe to say that this was the #bestdayever for all employees, human and canine alike!
Can't get enough puppy pics? Click here to see all the photos from the day.